The television miniseries has become a welcome alternative for writers.
Before venturing into the market, it's important to know the distinction between a miniseries and an ongoing series. A miniseries always has a predetermined number of episodes with a defined beginning, middle, and end, while a series is developed to continue for several seasons with ongoing characters and storylines. With binge watching quickly becoming the norm, the miniseries is the perfect platform for viewers who enjoy that experience.
In the past few years, the terminology has changed. While some networks still call them miniseries, others prefer the term "limited" or "event" series. To add more confusion, there is now the "anthology limited series," such as FX's American Horror Story, created by Ryan Murphy & Brad Falchuk (still considered a miniseries, but with a different storyline and new characters each season). In the 2010s, for Emmy voting purposes, the Television Academy began referring to any show over two hours as a "limited series." Still, some networks consider anything less than four hours as a "miniseries," and over four hours as a "limited" or "event series."
You probably noticed that the networks are trying to up their game by producing more prestigious and lavish projects. Examples include: the History Channel's War & Peace, a 10-hour miniseries from The Weinstein Company, written by Andrew Davies; FX's multi Emmy-nominated The People v O.J .Simpson: American Crime Story, developed for television by Scott Alexander & Larry Karaszewski; and the 2016 reboot of Roots, purported to be one of the most expensive productions done by the History Channel, airing over four consecutive nights (eight hours).
According to executives in cable, streaming, and network television interviewed for this story, the good news is that the doors are open to writers of all levels.
The miniseries is ripe for material that a few years ago might have been developed as a feature film. In many cases, it allows for a more faithful adaptation of a book, as is the case with AMC's six-episode The Night Manager (2016), based on the John le Carre novel and adapted by David Farr; or the upcoming 10-part ABC miniseries Fall of Giants, based on the trilogy of books by Ken Follett. This longer format might be a reason why many screenwriters are gravitating to this market, including Oscar winners Dustin Lance Black (Milk) with the ABC's miniseries When We Rise, and Steve Zaillian (Schindler's List) with The Night Of (co-created with Richard Price) at HBO.
You don't have to be an Oscar winner to get an assignment writing a miniseries: Ben Robbins, whose work is predominately in the television documentary field, was given a break for his first miniseries when hired to write the two-night miniseries Madoff (2016) for ABC. According to executives in cable, streaming, and network television interviewed for this story, the good news is that the doors are open to writers of all levels.
MARKETPLACE & NETWORK BRANDS
It's important to understand that each network has its own "branding" or "tag line." For example, AMC's tag was "Story Matters Here," then transitioned to "Something More."
Here are guidelines to the networks and what they are looking for: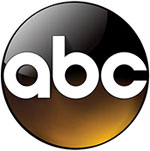 ABC: Madoff was marketed as an "event series," in part because Bernie Madoff was a household name and because Academy Award-winning actor Richard Dreyfuss played the lead. ABC has a mandate to ask "why here, why now?" for each project they're pitched. Generally, it means the pitch must reflect something going on in our culture, something going on with women, something going on in American history. Whether it's a legal issue, a gay rights movement (eg. When We Rise), or something else, writers need to answer that question when trying to sell to ABC. The bottom line: they're looking for projects that feel relevant and are in the zeitgeist. They also want to find miniseries that could air in off-times such as summer, or during January.

AMC: Tag lines can often be confusing or misleading. According to Joel Stillerman, AMC's former President of Original Programming and Development, "We talk a lot about 'unexpected and unconventional'—those are two words that mean a lot to us on the programming side. 'Unexpected' really means we try not to be formulaic, try and have a very diverse range of originals on air, and 'unconventional' refers to how we make shows. We were fortunate enough to tell John le Carre's first non-Cold War story (The Night Manager). So that was sort of an unconventional way to get his particular brand of storytelling. We tend to stay away from things that tightly define us because we try to be nimble, we try to focus on making the best stuff possible and doing it in the most broadly appealing way. If somebody walked in with a great piece of genre material—obviously some of Stephen King's work has been very successfully adapted into limited series—we'd be thrilled about that." AMC's upcoming miniseries The Night of the Gun is based on David Carr's memoir and was adapted by Shawn Ryan. That book resonated with Stillerman: "It's deeply original and sort of substantive and relevant. We're a network that orients itself very strongly around the character based aspect of any story."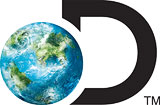 DISCOVERY: Miniseries are relatively new for the Discovery Channel; their first was the six-part Klondike in 2014. The network recently jumped back into the miniseries business with the hiring of John Goldwyn (executive producer on behalf of Discovery), who shepherded their latest, Harley and the Davidsons, a three-night limited series written by Evan Wright, Nick Schenk, and Seth Fisher. Harley is based on an idea presented to Discovery about the iconic motorcycle and its origins. The challenge was how to make it dramatic, and they're quite proud of the results. Goldwyn explains what Discovery is looking for: "We develop things from books, we'll take things from articles, we'll take scripts, people have ideas/pitches, it really doesn't matter as long as it fulfills the creative parameters of what is a Discovery scripted show." Note is that they're exclusively historically based. One upcoming project they're doing with Trigger Street Productions is Manhunt: Unabomber, the true story of the FBI hunt to bring down Ted Kaczynski, with the first installment being written by Andrew Sodroski. Discovery is calling this an "anthology series," but still considers it a miniseries. They will likely bring it back for a second season as a close-ended miniseries with a similar theme.
"We want stories about men of action, who go places, do things; they confront and overcome obstacles set in their path on the way to fulfilling their dreams," Goldwyn adds. "It doesn't mean that these people have to be heroic— they can be—but they don't need to be war heroes, they don't need to be men of greatness. They just need to do something that stands out in some way in the world in which we live. That's the pitch for our Discovery scripted show."

FX: Their first miniseries, American Horror Story, created by Ryan Murphy & Brad Falchuk, aired in 2011 and then morphed into a "limited anthology series." While the network's tag line is "Fearless," Nick Grad, President of Original Programming for FX Networks and FX Productions, believes that their miniseries are under the same umbrella as their original series programs, with the only difference being that the miniseries have a beginning, middle and end within one season. Another successful limited anthology series for FX has been Fargo, developed by Noah Hawley based on the film written by Joel and Ethan Coen. It returned in April for a third season.
Grad tends to shy away from pigeonholing the types of projects they're looking for because, for him, it's not really about the story's backdrop or setting, it's about the characters and point of view. They have an upcoming limited series, Trust, written by Simon Beaufoy with Danny Boyle on board as producer (the team behind Slumdog Millionaire). It follows the famous Getty family, but in a very specific way. The first season tells the story of J. Paul Getty's grandson, who faked his own kidnapping, which turned into a real one. If the limited series returns, the next season will explore different chapters in the family's saga.
As to what they're looking for, Grad elaborates: "We're looking at books, pitches, etc. The point I would make about limited series that I think is so exciting to us is I don't think we ever want the business to drive the creative. Look, the ongoing drama series business will continue to exist, but it now frees up writers to not have to write a prescribed number of seasons and a prescribed amount of episodes; instead of 90 episodes, it could be 10, it could be 13."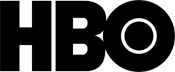 HBO: HBO has been in the miniseries business longer than any other cable network. Kary Antholis, President, HBO Mini Series and Cinemax Programming, believes one secret to HBO's success is that they're willing to risk subject matter that's off the grid. "The recent past is indicative of where the miniseries brand at HBO has traveled. Look at shows like Mildred Pierce, Olive Kittridge, and most recently The Night Of. In the past we had historical pieces like John Adams, Band of Brothers, and The Pacific, but we've expanded to include things that have a contemporary feel. We're doing feature films that are broken out over multiple hours so that people who ordinarily would want to do a piece of material in a two or two-and-a-half-hour movie—that would qualify for an Oscar—are choosing instead to take the expanded canvas that we can offer and do multi-part movies. It's certainly the way [Steve] Zaillian approached The Night Of."
This year HBO rolled out Big Little Lies, a seven-part miniseries based on the novel by Liane Moriarty, adapted by David E. Kelley.
The best advice Antholis would like to pass on to writers pitching HBO: "Tell me a great story that I'm sucked into. I recently had a comedy writer come in and pitch me something that was completely out of their wheelhouse, but they pitched it with such passion and such specificity and such drama, and their writing as a comedy writer was so strong, that we took the leap and let him write a miniseries."

HISTORY CHANNEL: Arturo Interian, SVP of Scripted Programming at the History Channel, likes the miniseries format because, "You get to tell a complete story. If it were a feature, you'd be rushed to do the Cliffs Notes version. Here, you have the time to get under the skin of your characters over an extended period in a way you can't in a feature film." For the record, they prefer the term "limited series." What types of projects is History looking for?
"Obviously with the History Channel it has to have history in its DNA, it has to be fact-based," Interian says. "You have to make the case as to why it was a turning point or defining point or an iconic moment, and with a fresh perspective. I can say we're definitely doing crisis points, and turning points, and iconic moments and icons in American history. We also are a little bit involved in what I call 'recent' history, which is different for us. When people think of the History Channel, they think of Hatfields & McCoys. We'll always be doing the distant past but at the same time we're also doing the recent past. It could be the '80s, it could be five years ago, so that's exciting, and it shows the diversity of our brand. The things that interest me least are those cradle-to-grave sorts of stories where you're trying to capture everything, and it kind of ends up not being about anything."

NATIONAL GEOGRAPHIC: This network is also fairly new to miniseries, producing their first in 2015, Saints and Strangers, written by Chip Johannessen, Walon Green, Eric Overmyer, and Seth Fisher, a two-night event telling the story of the Mayflower voyage and the Pilgrims' first year in America. Carolyn Bernstein, EVP and Head of Global Scripted Development & Production, says that what she likes best about the format is it allows you to tell a different kind of story that has an end point, but still feels urgent.
But NatGeo strives to stay consistent with their brand. Bernstein clarifies: "We want to be the premiere destination for science, adventure, and exploration programming. One litmus test that I use, even if it's an historical piece, is to ask, 'Why is it important to tell this story right now?' We're looking for resonance and relevance to the world that we live in today, even with the material that is set a little more in the past."
NatGeo's latest, Genius, is an anthology-limited series developed by Noah Pink and Ken Biller, based on the biography of the nuclear physicist, Einstein: His Life and Universe by Walter Isaacsons. Bernstein explains how it's a good fit for the NatGeo brand. "We won't always focus on a scientist in future seasons of Genius, but the series will always key in on some brilliant innovator in an area that fits our brand. So it could be about science, or adventure and exploration, or something having to do with the environment or technology."
And they'll consider projects that may have not worked at other channels, but might be perfect for them. They look at non-fiction books primarily, but are currently adapting a couple of works of fiction. Recently announced: Annie Proulx's novel Barkskins. It fits their brand because it's an epic story with a backdrop of environmental concern and conservation. "A big chunk of our scripted development slate has a book as the underlying material," Bernstein adds. "It's wasn't really by design, but that seems to be the way it's worked out. Everything we're working on is heavily fact based or at least fact inspired—which gives us a little bit more wiggle room creatively."

NETFLIX: Believe it or not, the mega-giant Netflix is just now getting into the miniseries business with their first original to premiere in 2017, Scott Frank's Godless. Cindy Holland, Netflix VP of Original Content, who put the project into development, recalls that it was a well-known and well-regarded project around town. "Various folks had been circling it and been involved and not involved at various points—probably over the last decade. It came to my attention as, 'If you want to read one of the best Westerns ever written, read Scott's script.' It was fantastic and we had a conversation with Scott about it. He told me that it was a long script, and he said he always had to cut out a bunch of material to try and fit it into the feature form. The conversation quickly progressed to, 'Well, why not make it a miniseries?'''
Netflix doesn't have a slogan. As a brand their intent is to create diverse and eclectic programming with the hope that—for any given subscriber—one or more of those original projects will be their favorite show to watch. What draws Holland to the limited series format? "It fits on the continuum between movies and ongoing series, so it's a natural area to look at. We don't have any specific categories in the miniseries we're looking for. It's really about the storytellers and the length of the story and the length needed in order to complete their visions."
Netflix has shied away from the types of miniseries that other networks are doing, especially from those that Holland calls, "famous people playing famous people stories." While she agrees that some are superb, her network prefers to be more distinctive.

NBC/UNIVERSAL CABLE: Bill McGoldrick, Exec VP of Scripted Content for NBCU Cable (USA, Syfy, Bravo, E!, Oxygen and Esquire Network) is attracted to miniseries that allow creative talent to play on a larger canvas than a one-hour pilot, and that can potentially attract talent who want to work in television, but don't want to be locked-in to one series for long periods.
The cable giant is currently developing 3001: The Final Odyssey, based on the novel by Arthur C. Clark, with Stuart Beattie (Collateral) adapting. In 2015, Syfy produced the miniseries Childhood's End, based on the landmark novel by Clarke and adapted by Matthew Graham. First published in 1953, the classic at first seemed an impossible adaptation for the big screen, which might explain why it was never successfully adapted before now. As a miniseries, however, it found the perfect canvas, according to McGoldrick: "The book was so iconic and in many ways so relevant to the issues we are faced with today that we wanted to be sure to give it a proper platform. We also wanted to make a clear statement that Syfy was back in the event miniseries business in a real way."

SONY TV: Helen Verno, EVP of Movies and Miniseries for Sony TV, is writer-friendly: "We love our writers. Everything starts with the script." Verno is a veteran at the business of developing and selling miniseries. She believes that Hatfields & McCoys (2012) helped revitalize interest in the miniseries, and she should know: the project began with her at Sony TV. "I feel Hatfields & McCoys was a turning point, and days after the amazing ratings and all the hoopla everyone was suddenly interested in the business Sony's been in all the time," Verno says. "And I do think our success with that project reminded people of why they loved the big iconic miniseries, from Rich Man, Poor Man to Roots, to everything in between." She adds that Sony sells everywhere and develops many different genres. "Some people prefer to try the cable route first," Verno adds. "I like to mix it up and go where I think the material will be best received. That does not always have a demarcation between network and cable."
THE TOOLS
Most miniseries begin with research. A lot of research. Writer Ben Robbins (Madoff) had a huge challenge when tackling his project since there was so much material written about the infamous Bernie Madoff. His goal was to whittle it down to the thread of it so it could fit into four hours. Since this was his first ever miniseries he explained the differences from writing a two hour feature. "All my movie scripts always ran long so in some ways—if you do a 4-hour network limited series it's 168 or 170 minutes of screen time. And I tried to think of it that way." Robbins further explains, "When I write movies I write less in terms of three acts than in terms of sequences—I plot out my movies that way." Robbins' process was to obsessively outline the project, and he admits to being a note card junkie. "For 24 acts of television I ended up drowning in note cards, but there's no way I could have seen my way through it without that."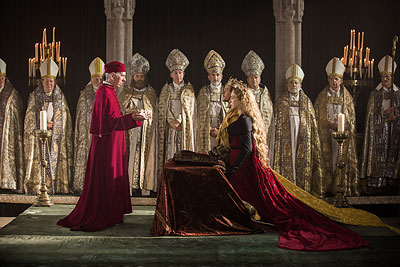 Emma Frost, a very busy television writer these days, took time to talk with us from the set of her new miniseries The White Princess, which is a prequel to a previous miniseries she penned, The White Queen, both for Starz Network. She also adapted Jamaica Inn, based on the book by Daphne Du Maurier, as a miniseries in 2014. Frost explains why she loves this format, "Limited series are fluid and creative to write because you're not bound by a rigid format, but are free to go wherever the story and characters need you to. With both The White Queen and The White Princess I think of the complete show as a 10 or eight hour long movie, and split the narrative into acts with distinguishable series' plot points at the end of each one which change gear for the show and throw the story in a new direction. Within that, each episode then finds its own individual flavor, and I push to give each one a distinct narrative identity as 'the one about….X or Y' and look to include some closure within that specific narrative chapter, while the bigger, ongoing story surges forward." She also likes that "big change" is possible for characters and the world in a limited series.
As for ending the story, Frost always finds that challenging and cautions not to tie everything up neatly with a bow, nor do you want a final scene that lacks punch that doesn't feel like an ending. And you can't rely on a cliffhanger she cautions, "since you're not coming back." It's hard to strike a fine balance though, especially when the writer is bound by history. Starz Network has also announced a four-part limited series, Howard's End, based on the E.M. Forester novel and adapted by Kenneth Lonergan.
Screen and Television writer, Nick Schenk, who was one of three writers on the recent Discovery Channel limited series, Harley and the Davidsons, has written several features as well as some episodic television. For a miniseries he believes in staying true to the facts if it's historical. Schenk elaborates, "The challenge was to make a compelling story and make each installment its own episode while remaining truthful and loyal to the subject matter. This is six hours over three consecutive nights and each of those need to stand alone and each of those need to be different. It's three separate films really."
Schenk also likens the format to a superhero movie whereas in the first Ironman movie it's established how Ironman becomes Ironman. Schenk explains, "It's interesting to try and tackle it that way. How does each episode stand? What new characters come in and what new characters come out?
CONCLUSION
So whether you call them "limited," "event," "anthology," or "miniseries," there is an appetite out there from viewers who love the format, and it clearly fits people's viewing habits. With this new boon for writers it might be time to dust off those old scripts that have been lying dormant for years; or option that book you've always wanted to adapt, but was too long for a feature film; or research a favorite historical character or event and tell that story on a grand scale. The miniseries allows the audience into a story and characters, and keeps them there night after night. Perhaps network executive Nick Grad best summed it up when he said, "A 10-hour movie is something that feels like a relatively more original art form right now."