There are wordsmiths whose written imagery on the page leap into the consciousness of the reader and take hold of the imagination, never to let go. Such was Harriet Frank Jr.—a literary artist whose screenplays invoked the written cadences of the novels of Steinbeck or Faulkner.
Frank passed away on January 28 at age 96, having had a career spanning over 70 years. Born Harriet Goldstein in Portland, OR on March 2, 1923, Harriet's father owned a shoe store and her mother—who renamed herself Harriet Senior—hosted a radio show and later changed the family's last name to Frank. Harriet Jr. (who renamed herself Junior) had been an English major who loved to read and called Jane Austen an influence.
She first met her husband, writer Irving Ravetch, while she was a young scribe in the Junior Writing Program at MGM and Ravetch was writing shorts for the studio. They were married in 1946, and for ten years wrote independently before finally collaborating on The Long Hot Summer (1958, screenplay by Ravetch and Frank, based on the novel The Hamlet by William Faulkner).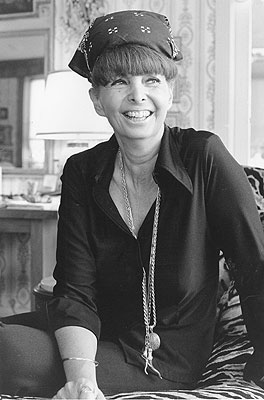 Thus began a prolific screenwriting partnership that produced some of the most iconic and seminal films in 20th century cinema—eight of which were directed by the late, award-winning Martin Ritt, with whom they had a particularly fruitful association. Harriet and Irving wrote Norma Rae, Hud, The Long Hot Summer, Hombre, Murphy's Romance, Stanley & Iris, The Sound and the Fury, The Reivers, and Conrack, among many others. They believed character was more important than plot, and when asked during an interview how she learned to become such a great storyteller, Harriet laughed and answered, "I don't know… How does anyone learn their craft? It's like learning to swim: you get thrown into the swimming pool, you paddle around and nearly drown, you reach for the side, and eventually, you learn." (From Backstory 3: Interviews with Screenwriters of the 1960s by Pat McGilligan.)
In an interview for the Michigan Quarterly Review, the couple expounded on their process, Frank saying, "First we talk out an outline…creating large blocks of organization, so we can visualize the line of the story, and get ready to go." She added that Ravetch would sit at the typewriter while she paced. "The script is not so much written as it's talked onto the page…. Once we're ready to begin, we start 'talking' the screenplay to each other. Out loud. It's a line-for-line conversation."
I was fortunate to work with her and Irving on their 1974 film Conrack when I played Mary, the 13-year-old student in their adaptation of Pat Conroy's book The Water is Wide. Imagine what it was like for me—a young African-American actress who aspired to write movies, yet had no role model or mentor—to find myself playing the fourth lead in a film written by the two people whose scripts I had studied while at UCLA's Extension Writers' Program. On top of that, the film was being directed by their frequent collaborator, Martin Ritt, whose own journey included being blacklisted in 1952 by Hollywood for alleged communist sympathies. I was terrified. The film's star, Jon Voight, had just come off of his critically acclaimed film, Deliverance. John A. Alonso was the cinematographer, and actor Hume Cronyn was, well, Hume Cronyn (playing Skeffington); his wife, actress Jessica Tandy, would show up on set.
"When asked during an interview how she learned to become such a great storyteller, Harriet laughed and answered, 'I don't know… How does anyone learn their craft? It's like learning to swim: you get thrown into the swimming pool, you paddle around and nearly drown, you reach for the side, and eventually, you learn.'"
One day, during a break in filming, Harriet was seated near the honey wagon having coffee and writing in longhand on a yellow legal pad. I mustered up the courage to approach her, and she invited me to sit next to her. When I asked what she was doing, she said she was rewriting two scenes for the next day's shoot and needed two minutes. So I sat quietly and watched her talk to herself, spouting out new dialogue, writing it down, then scratching it out and rewriting it again. When she was finished, I asked why she was rewriting when the script was already so good—that it had been the primary reason I took the job. She said, "Every scene can always be better. Besides, it took too long to get to the heart of why the scene was there in the first place. Jon's character can give this speech five lines sooner, then all Marty has to do is shoot the reaction of the other character as opposed to them saying a line. The whole scene could be a page, not two and a half."
I was in heaven—not to mention a master class. I decided to reveal my desire to write books, film, and TV, and I'll never forget that she laughed, "Oh Tina, TV these days is what you do for money. It's not like the Golden Age of Television in New York when greats like Paddy Chayefsky and Rod Serling wrote for Playhouse 90 or Philco Television Playhouse. Television back then was acclaimed, akin to one-hour films."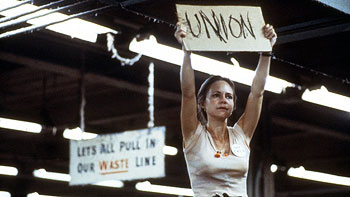 She went on to say that movies allowed you to really be a creative writer. Now remember, this was 1974, and there was an acute prejudicial divide in perception between film (both its stars and screenwriters) and what was then considered the "bastard stepchild"—teleplays. I laugh now, in 2020, considering there is no such division regarding television anymore. But at that moment in 1974, I was at the feet of a script guru and I asked if I could just hang around the two of them and pick their brains.
And pick I did.
I also asked if she would read the first 20 pages of a screenplay I was working on called Frankie's Song. As there was so much time between takes and scenes, I had been working on it during my four months on set. Harriet agreed, and gave me fabulous notes. "More character versus action," she would say, and "Show versus tell. Allow the audience to go through the lead character's addiction to heroin by witnessing it as opposed to talking about it."
Long after Conrack was out of the theaters, I kept up my friendship with Harriet and Irving, and some 20 years later, those initial pages of Frankie's Song would become the basis of a play and then the Warner Bros. film Why Do Fools Fall In Love. I have a letter Harriet wrote to me shortly after my CBS Sally Hemings: An American Scandal miniseries aired, congratulating me for "hanging in there and making the dream happen." I wrote back and told her how valuable her tutelage had been.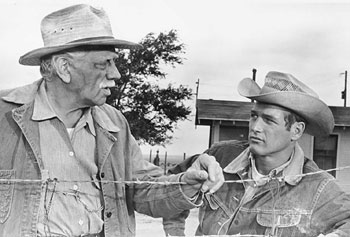 Harriet Frank Jr.'s legacy is inextricably linked to Irving Ravetch's, and the screenwriting duo have been recognized with numerous awards and accolades. Says my friend Kirk Ellis, co-writer and co-executive producer of the HBO limited series John Adams: "Harriet Frank…with her husband Irving Ravetch, crafted some of the most deeply humanist films to emerge from postwar Hollywood…. A master of adaptation, capable of rendering the likes of William Faulkner into entertaining cinema, she effortlessly crossed genres and defied conventions to create a resonant and still relevant body of superior work."
Frank's (and Ravetch's) honors include two Writers Guild Awards, three Writers Guild Award nominations, and two Academy Award nominations. Frank and Ravetch were also the recipients of the WGA's Laurel Award for Screenwriting Achievement, given to that member of the Guild who, in the Guild's words, "has advanced the literature of the motion picture through the years, and who has made outstanding contributions to the profession of the screenwriter." It is an apt honor for this pioneering woman to whom many of us in the WGA, especially those of us who are women, hold in high esteem and owe a great deal.
So rest in peace Madame Wordsmith, and join your husband in love, knowing your awe-inspiring screenplays are literary contributions that will be celebrated, revered, and studied throughout the world for all time.
Tina Andrews won the 2001 Writers Guild Award, Original Long Form for her CBS four-hour miniseries, Sally Hemings: An American Scandal. In addition to being an author, Andrews' other credits include co-writing the 2000 film Jacqueline Bouvier Kennedy Onassis and writing the film Why Do Fools Fall In Love.